Alhamdulillah, 'tis the season for us to commemorate yet another blessed month of Ramadan, where we renew our spiritual well-being, focus on improving our connection with Allah Almighty and His Messenger, Peace and Blessings be upon him through the inculcation of various forms of 'Ibadah, and contribute more to the community!
Of course, in efforts to maximise the quality of your time during Ramadan, you should also explore the many kinds of online Islamic applications designed by creative geniuses and innovative Islamic companies to ensure that your daily spiritual routine becomes smooth sailing. Their products have ceased to transform the lives of many Muslims out there and they no longer have to resort to difficult solutions anymore! So, let's explore the kinds of useful Islamic apps that could benefit you in Ramadan, Bismillah.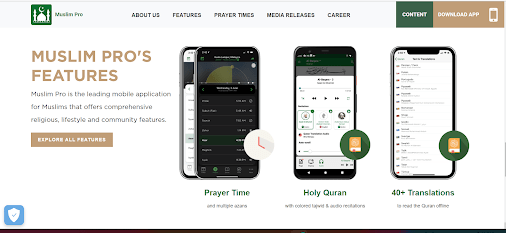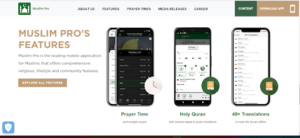 Known to be one of the most popular Islamic apps downloaded by over 100 million Muslims all over the globe, Muslim Pro is an essential application you should have installed in your phone.
Why? You might only need this one application as it's full of complete features to make your life easier as a practicing Muslim. From accurate prayer times to reading over 40 translations of the Quran from just a single tap on your smartphone, the possibilities of this app are endless. Other features include zakat online payment, fasting tracker, daily motivational quotes, and even halal places for when you're on the go!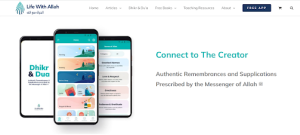 If you're looking to fill your time engaging in the remembrance of Allah Almighty and recite as many essential duas as you can on the month of Ramadan, this is the app for you. 
This seamless app features a clean and smooth interface, along with cute icons to enhance your UI experience! It contains over 400 essential adhkar and duas for you to practice and recite in your daily life, along with over 30 different categories of dua for you to choose from. Not only that, but it also contains over 50 articles for you to read up on on the essentials of Islam as well as a journal for you to keep your emotions in check on a daily basis. Explore this innovative application today and make the most of it!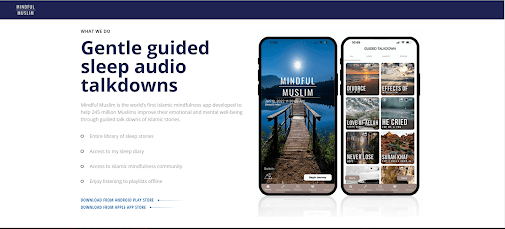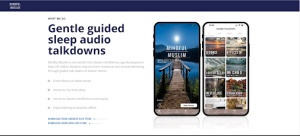 Ramadan is the month for you to be more mindful of what you do, ensuring that your mental and emotional health stays well-maintained at all times. If you are somehow afflicted with emotional turbulence in the month of Ramadan, or in fact, any other time of day, this is an app worth trying to reclaim your mental health the Islamic way.
What makes this app one of its kind is the full feature of improving your emotional and mental well-being through guided talk downs of Islamic stories. It offers you an unlimited library of sleep stories to promote better sleep health; access to a sleep diary for you to jot down your thoughts and how you feel after your sleep; access to an Islamic mindfulness community as well as an uninterrupted access to Islamic playlists offline. You will definitely feel better after you download this app and put your mind at ease, InshaAllah.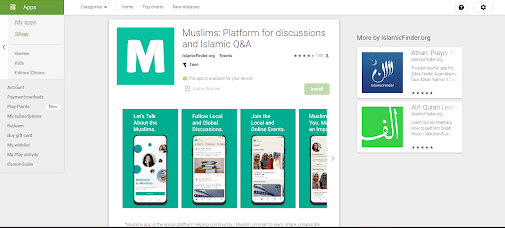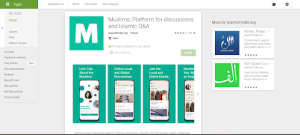 It's like Reddit, but for the Islamic community. What this app does is that it helps communities connect, share and collaborate their ideas with each other anytime and anywhere.
If you are interested about a certain Islamic topic and would like to find answers to, you can simply post a question on the app or search for similar questions.  This is not the only valuable benefit you get with this app, but you can also host or attend Islamic events near you! This is especially useful in the month of Ramadan if you need to connect with a positive community to share your Ramadan spirit together, or if you would like to find Islamic events near you to seek more knowledge!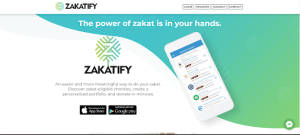 We all know that Zakat is an obligation upon every Muslim. The reason behind this is to ensure a well-balanced economy and welfare amongst the community at large. However, instead of going to your local mosques to settle your zakat physically, now there's definitely a way to do it online or via app.
If you're in the US, this app offers you over 1000 zakat-eligible charities to make it easier for you to fulfil your zakat obligations! There are various features to this app when it comes to managing your zakat. Those features include setting goals via the Zakatify Calculator, creating a portfolio by browsing through +1000 charities you're passionate about, donating whenever you want, collecting points as you perform your zakat, as well as connecting with Muslims across the US in regards to Zakat. 
This is definitely a game-changing app that could be useful for US citizens or to those who are currently residing in the US. If you know anyone who could benefit from this app, share with them!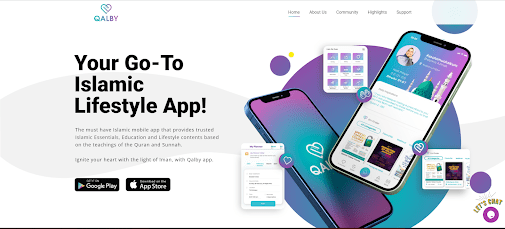 As the tagline goes, 'Ignite your heart with the light of Iman'. It is indeed a comprehensive app that offers you a total lifestyle transformation the guided and positive way!
So, what makes QalbyApp different from other apps you find online? It offers you everything you need to become a better Muslim overall! We're talking about your mental, emotional, spiritual as well as intellectual development. QalbyApp offers you exclusive features like prayer times, inspiring daily reminders, collection of dua and adkhar, Islamic courses online as well as an e-journal for your heart and soul. It's the ultimate app for any Muslim to kickstart on their spiritual journey this Ramadan!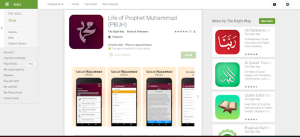 This Ramadan is the time for us to enhance our love and devotion for our Ambassador, our beloved Prophet Muhammad, Peace and Blessings be upon him. One of the ways we can enhance our profound love towards him is by studying the Seerah or Prophetic biography on his life, upbringing, his relationship with others around him, as well as his appearance and mannerisms. 
We found an app that can offer you Islamic knowledge about the life of the Prophet, Peace and Blessings be upon him online! This way, you can learn about the Prophetic biography on the go, whenever and wherever you are, InshaAllah.
This app not only offers you the Seerah of our beloved Prophet, Peace and Blessings be upon you, but it also offers you stories of the Companions to further enhance your understanding of the noble attributes of the people around our Prophet during his time, InshaAllah. Download the app now and quench your thirst for knowledge!
Reciting the Quran is one of the Sunnahs we should revive in the month of Ramadan, as it is a month when we cleanse our soul and mind from the impurities of Dunya and sins we've committed in the past. If you are looking to learn to read the Quran and advance in Quranic Arabic despite your busy schedule, this is the app for you.
Quranic Arabic can help you understand the Quran a lot better, and this app helps facilitate you to understand the hidden gems of the Quran in an efficient and strategic way. It offers you a set of engaging and fun activities for you to learn Quranic Arabic, as well as a highly effective spaced repetition method to familiarise yourself with the common words and phrases in the Quran.
Overall, here are some of the newly and well-thought designed Islamic apps for you to explore in this year's Ramadan! It's a great way to help support the developers who have put their minds and hearts into making their apps a reality, to fulfill the needs of Muslims who are currently struggling. Let's be the better version of ourselves during the month of Ramadan, and may Allah Almighty guide you at every step of the way regardless of the challenges and tribulations you face, InshaAllah.