This 8-months certificate course is designed for those who are keen on pursuing their Arabic studies at higher/tertiary levels. The lessons will be conducted in Modern Standard Arabic (Fusha) with intermittent usage of English to facilitate understanding.
It is a continuation of the previous courses, starting by reviewing and honing the topics and main points covered in the first levels. There is ongoing building Arabic vocabulary, grammar, and general communicative competence. Students will continue to develop all four skills (Speaking, Reading, Writing and Listening) while adding more vocabulary and having more understanding of different texts.
Course Objective(s):
Reading Arabic texts fluently.
Attaining proficiency in participating in topics related to daily activities and personal environment.
Satisfying personal needs and social demands to thrive in an Arabic-speaking setting.
Writing short personal texts or letters about a familiar subject
Course Details:
Commencement Date: 13 February 2017
Frequency: Weekly on Mondays, 8 to 10pm
No. of lessons: 32
Fees: $560
*Dates are subject to changes.
Teacher: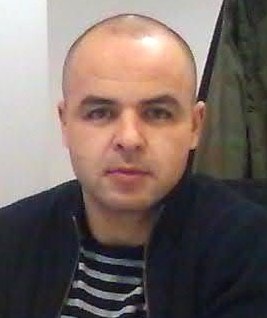 Abid Essalah is a native-Arab from Tunisia, and has a Bachelor's Degree  in English Language & Literature from University of Tunis.  He has worked as a teacher and translator/interepreter in Tunisia from 2005 to 2012. He also received education in United Kingdom. Since November 2012, he has been employed at SimplyIslam as a full-time Arabic Language Translator/Interpreter.  He is currently conducting interpretation projects with Singapore's Ministry of Home Affairs and companies, and regularly translate official documents for individuals, corporates and agencies. He is proficient in Arabic, English and French.